– installation/performance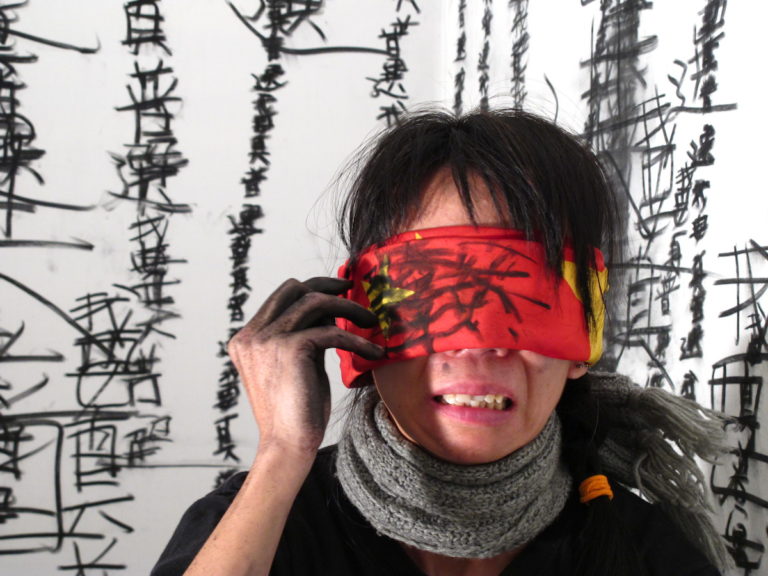 Repeat a lie a thousand times and it becomes the truth.
– I repeat the same sentence more than a thousand times and it becomes more than truth.
I presented an installation/performance titled 'wish you were here' in the 2nd Venice International Performance Art Week, in response to the pro-democracy movement (aka. Umbrella Movement) in Hong Kong in spring 2014.
On the white canvases covering the wooden structure of a cellar room (of approximately 10 square meter), I repeatedly wrote in Chinese '我要真普選' (I want real universal suffrage) with willow charcoal made in China.  This slogan has been used widely in Hong Kong during the Umbrella Movement and represents the people's demand for freedom and democracy.  I travelled to Venice when the major occupy site outside Central Government Offices were about to be cleared by police in Hong Kong.  A programme of selected video documentary of or work by artists in Hong Kong themed 'Performing Civil Struggles', curated by me for the VIPAW, was showing in the next room.  As an active participant in the pro-democracy protests in Hong Kong, my installation/performance manifested not only my confessions of being away, but also my solidarity with other protesters at home, and an intense meditation on series of civil struggles in decades.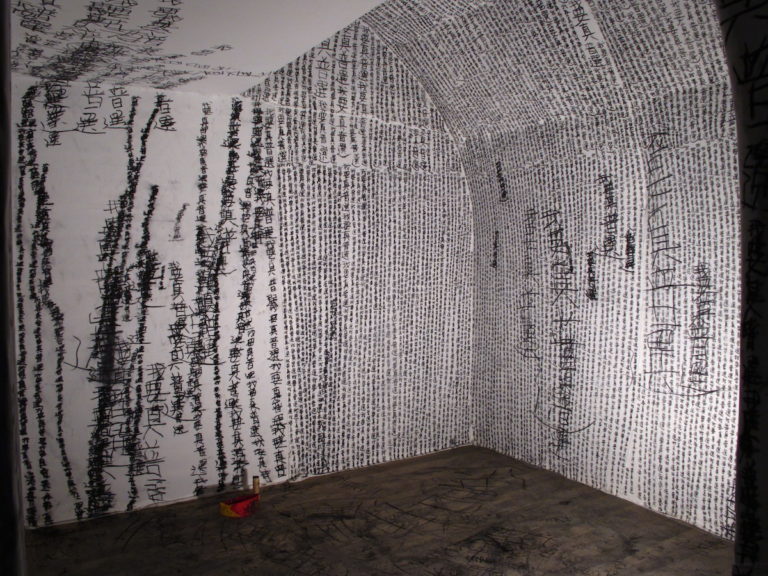 In my live performance on 15 December, when the last major occupy site were being cleared in Causeway Bay, I blind-folded myself with the 5-stars flag of PRC and repeatedly wrote the same slogan again on the canvas.  Messy, scribbled or uncontrolled, the blind writing layered the canvases with my mixed feelings about the civil struggles in Hong Kong: devoted and persistent yet vulnerable, isolated or even imprisoned by one's own promise.
On 18 December, I presented a tele-performance through webcasting from Hong Kong.  I blind-walked around the Central Government Offices at midnight when there was almost nobody there.   After my emotional outbreaks during my performance in Venice, this blind-walking took me back to the locale of the protests in the past few months and where the Umbrella Movement originated.  The remoteness of my performance as shown by live-feed video projection on my recurring writings of '我要真普選' (I want real universal suffrage) in Venice corresponded to the emptiness and solitude of the place which had been occupied in the past 3 months and cleared a week ago.  This action also offered me a chance to mediate on the unseen future of the civil struggles in Hong Kong and re-discover the overlooked micro-history on a personal level.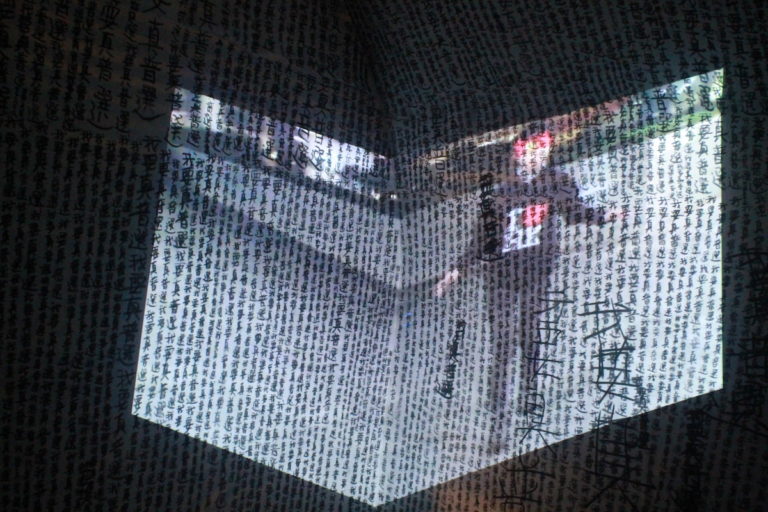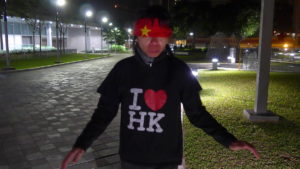 sorry
this is the only way
I can see you again.
nothing can heal
the cold i've got
before dawn in the no man's land.
'It is through this choice that Wish You Were Here serves as a refreshing example of the lineage that performance art shares with activism. The piece is made for an art-educated audience, protesters, and the public, and therefore, erases the boundaries between what is demarcated as "art action" and actions of the everyday. Furthermore, the blindfold illuminates the challenges of operating within the safety of an art-designated space vs. operating amongst an unknowing audience.'
— Schaefer, Sandrine. The Blindfolded Body in Wen Yau's "Wish You Were Here," Alice Vogler's "Liability of body. Language of liability" and Marilyn Arsem's "Marking Time."Venice International Performance Art Week Blog. January 14, 2015
video/photo taken by Elena Cardin, Eames Armstrong (Venice); Hey_fruit, Rik Yu (Hong Kong)
Accompanying this performance was a screening programme 'Performing Civil Struggles: in-between conformity and resistance in Hong Kong (2004-2014)' I curated.
(my participation in the Venice International Performance Art Week 2014 was made possible with the support of Hong Kong Arts Development Council)
---
A documentary on the Venice International Performance Art Week 2014: Ritual Body – Political Body
(my work appears at 04:35)
---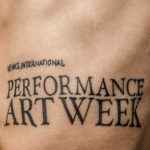 this performance was part of the Venice International Performance Art Week 2014: Ritual Body – Political Body, Palazzo Mora, Venice, Italy, 13-20 December 2014